Get Involved!
All pages can be edited and you are welcome to join us and contribute to this wiki. Everyone is free to create a new page or edit an existing one. You can help out by looking at our wanted pages.
Want to create an article for the wiki? Then enter the page title in the box below.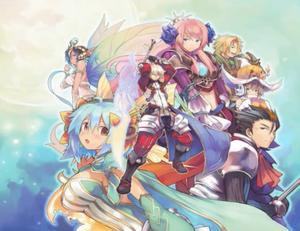 Featured Article
Angel Miria, is the sacred holy goddess of Bardia kingdom and lived for more than 1,000 years. For some reason unknown, she lost her sight, voice, and her heart.
Water Kopin
Water Kopin are use by Mel and Luna on LA1 and LA3. They love to cure people than flood them!